Customized craft soda box
Mix and match any combination of flavors. Choose 12 to complete your box.

"IMPORTANT MUST BE KEPT REFRIGERATED"
Choose your cans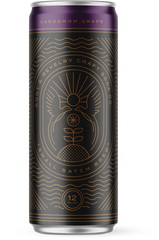 Cardamom Grape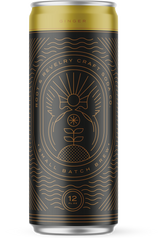 Ginger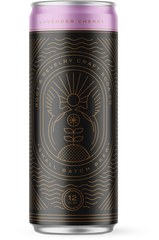 Lavender Cherry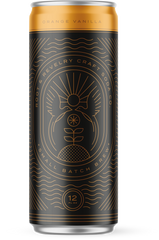 Orange Vanilla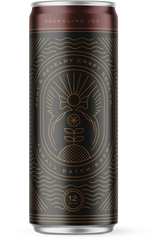 Sparkling Joe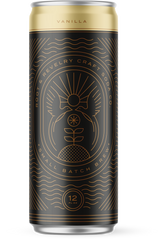 Vanilla
Peach Shrub
Wish the mint lime was an option for the customizer
I was so excited to find a natural soda company, and it's based in my home state too! Support local! I loved all the flavors available, the mint lime and orange vanilla are my favorites so far. Everything else is still pretty good, except for the peach shrub. That tasted like straight up vinegar and soap. I had to pour it out it was so bad. I looked on the ingredients and sure enough, distilled vinegar was there. Idk why that was suggested but it was nasty. Was really sad because I love peach sodas and I had high hopes for this one after having all the other flavors. It just did not make the cut. Otherwise I would give this review five stars. Also the grapefruit and raspberry haven't been in stock since I found out about this company and I've been disappointed that those flavors are still not available. Oh well. I will still purchase the other flavors while I can. Except peach shrub. Nobody should suffer to drink that ever again I'm sorry.
Thanks for your honest review, Lenni! We get that not every flavor is for every person, and our shrub (vinegar based) sodas are among the most divisive.
Since you're enjoying the citrus flavors, I'm certain you'll love Grapefruit when it comes back into season this winter! I would caution you against Raspberry Shrub though. The raspberry flavor comes through stronger than the peach, but there is still a noticable tang and acidity from the vinegar. Raspberry Shrub was out of stock for almost a year due to supply and cost fluctuations, but it is back and available exclusively as 12 packs!
We look forward to serving you again in the future and your unbiased reviews!
Great!
As a person with tummy issues and major sensitivities to additives I was overjoyed to find Root & Revelry. The ingredients are simple and the taste is amazing!
Spice of Life
Variety is the spice of life and I love that this company lets you customize your orders. I chose most of my favorites then added a mix of others so I could try new ones, which now may become my new favorites. These drinks, for me, are such a refreshing change to "soda" and not have it to buy a case of one kind.
Love it
Your sodas rock. Big fan. My favorite is lavender cherry.
Super good
Such unique flavors! Cardamom grape, and blueberry lemon were favorites for sure!